Mental Health Awareness Week
The theme for this year's Mental Health Awareness week is kindness, something that has never been more important than during this pandemic.
Covid-19 has affected everyone in some way, resulting in most of us working from home and adapting to a new normal.
In recognition of this, some of the SCF team have put together a few tips to help those of you struggling to adjust to your new working conditions and may find yourself down, unmotivated and unable to focus on work properly.
Top tips for working from home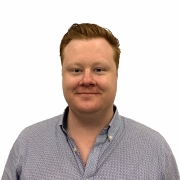 Limit your time on social media – Seeing other people outside and enjoying the sun on walks or bike rides whilst I'm inside working is never nice. By not being in the office, there's no one to have a quick chat with so as a result, I've often found myself checking my phone more than usual. I've now set time limits on my social media accounts to remind myself to stop. I've also been going for walks either at lunchtime or after work to get some fresh air and help clear my head.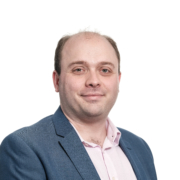 Be strict with meetings – Microsoft Teams has been a revelation for many of us, for me personally, I am speaking to more people every day in a meaningful way and at the same time not pumping out Carbon on my travels. Initially my temptation was to accept back to back meetings as there wasn't travel time, but I've come to realise we all need time to make some notes, get a coffee, stretch our legs so build in time between your meetings.
Work life balance –  Whilst I would occasionally work from home in the past. Our home is now my workplace, but I also need it to be my rest place. We are lucky enough to have a spare room I can work from and it is safe to say my work life balance has improved massively since I started leaving my work phone and laptop in that room. When I'm in there I work, when I'm not I'm relaxing.
Not every Teams meeting has to be about work – As a small team in the South West, we now have a daily 30 minute meeting to talk about anything, work isn't off limits but the main reason is to check up on each other. Don't forget about your colleagues, whilst I live with my wife and many of you will also have families not everyone does, so make time for socialising with colleagues.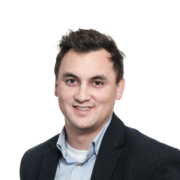 Don't feel forced to answer emails out of hours – doing so can often lead to exhaustion and lack of productivity. Knowing that you are working out of hours, you may feel inclined to rush work/emails to finally finish.
Weekly Group Photo Competitions – a great way of getting all the team involved, staying in touch and seeing what everyone has been up to over the weekends.
Take a break – by sitting at the same desk, we no longer have the ability to stretch our legs walking from one meeting room to the next. As a result, we are spending more time staring at the same screen. It's important to take a break away from your desk or taking a few minutes to look out the window focusing on something far away in the distance to help exercise your eyes.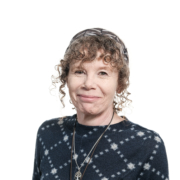 A morning walk –  As someone who previously did not work from home, making such a dramatic and sudden shift  to home working seemed very strange, and perhaps the strangest part was not having a commute in to the office, especially in the mornings. Now that we are able to exercise more than once a day, I go for an early  walk before work – it might be for fifteen minutes or anything  up to an hour and it really sets me up for the day.  It helps separate the working day from my home life – when I walk back into the house I feel  as if I've come into my work space, just as if I'd walked into the office.
Don't lose touch with people – As well as staying in touch with immediate team members I make sure to stay in touch with wider acquaintances from the work place from time to time – a couple of emails, or the odd phone call around lunchtime allows us to touch base and have the kind of chats we previously had, whether work related or social.